IT Technician Training: Your Pathway to a Rewarding Career in Technology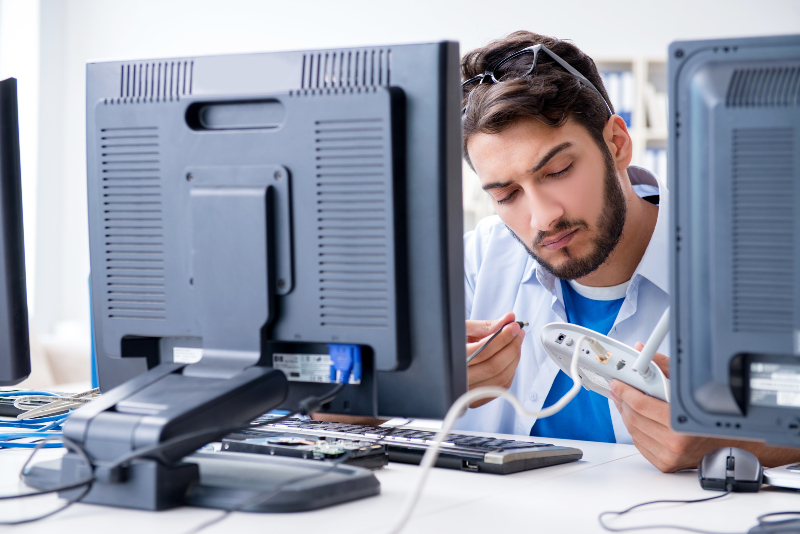 A solid foundation in IT is essential for every professional in the field. As the world's technological needs expand, so does the need for qualified IT professionals. Aspiring IT technicians may get the technical know-how and problem-solving abilities they need to make it in today's competitive job market with the proper education and preparation.
Network and server management, software and hardware troubleshooting, security, and customer support are just a few subjects in IT technician training programs. Training in this area is meant to make graduates capable of providing first-rate customer support, deploying and managing IT infrastructure, and identifying and fixing technical problems.
IT technician training is valuable because it helps students prepare for certification exams in the field, including the CompTIA A+, Network+, and Security+. These credentials are widely sought after by employers and may set an IT technician candidate apart in a crowded employment market. In addition, they show prospective employers that the trainee has the technical expertise essential to do the job well.
The IT field requires technicians to have strong interpersonal and communication skills and the ability to work well with others to diagnose and fix technological problems.
Both online and in-person IT technician training programs abound. Before deciding on a program, it's essential to consider how long it will take, what will be covered, and how much it will cost. Choosing a course that fits well with your long-term professional aspirations is also necessary.
Training as an IT technician is an excellent decision for everyone considering a future in computer science. Jobs in the field are profitable, and the need for qualified IT professionals is only expected to increase. Aspiring IT technicians may set themselves up for long-term success by getting the training and credentials they need to work in the sector.