Learn About Branding with the What's Your Story Podcast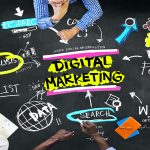 Branding is something we hear about all the time these days. But, how many businesses truly know what branding entails? How many businesses know how to properly establish and present their company?
That is one of the things you can learn through the What's Your Story podcast. Learning everything a business needs to know about branding can deploy a more effective strategy to developing, growing, and deploying.
Creating an Effective Strategy
One of the things the What's Your Story podcast will go over is creating an appropriate strategy for creating and developing a brand. It isn't something that just becomes effective overnight!
It takes time and analysis to find not only what the brand is, but how to best get it to the target audience. It is about cultivating the brand so it becomes more recognizable to not only the target audience, but beyond.
Creating an Identity
More than anything else, creating a brand is about creating an identity. That brand says what the organization is about and what it represents. Finding a way to tailor the brand to that mission statement is part of the solution.
There are many aspects of proper branding, and the path to effective branding starts somewhere. Get started and make your brand what you always envisioned it to be.
BRANDED is a new type of brand digital agency. We are a strategic brand digital marketing agency specializing in integrated marketing solutions.