Tips for Choosing a Shopify Development Company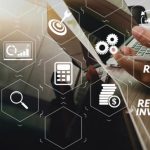 Choosing a Shopify development company is not an easy task. There are many options available in the market, and you have to find one that has enough experience in the industry, has a vast portfolio of projects, and provides custom development services.
Accommodates Your Budget
Budget is the most crucial factor when selecting a Shopify development company. The budget you set will be the maximum amount you are willing to invest in your e-commerce website, so you must get it right.
Experience and Portfolio
You can get a lot of information about a developer by looking at their portfolio. See how many projects they've done for Shopify and what kind of apps they have built. You'll also want to see what kind of clients they have worked with. The more complex your project is, the more critical it will be to find a Shopify development company with experience.
Customization
A Shopify development company can help you customize your store and make it more aesthetically pleasing, resulting in increased sales and better ROI for your business. These companies will provide their customers with the following:
Customization services
Training and support
Free consultations
If you're looking for an experienced Shopify development company, visit Profitable Media, LLC today.