Why Choose a PR Agency in Peoria, AZ?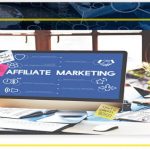 PR marketing companies provide a supremely important service by advertising your business in today's digitized business world. Most business owners don't have the know-how, or the time to invest in personally brainstorming and promoting their business, as it is very tedious and time consuming. This results in ineffective marketing and branding strategies that lose more customers than gain them.
For effective branding and increasing consumer reach, consulting a PR agency in Peoria, AZ is crucial. They work differently than general advertising agencies and they could fit with any company with some tweaks.
Discussed below are a few reasons why you should opt for a good PR agency in Peoria, AZ and make use of their deep corporate insight.
Expert Digital Marketers
While choosing a good PR agency, make sure it has a proven record and pattern on increasing online presence and generating sales for the client company. Customers are spanned across the digital space, and so PR companies should target them while they access content, browse, and research across multiple devices, platforms, and channels.
Data-Driven Advertising
Great PR industries always iterate their processes to track how consumers respond to certain things. Analytics and data measurements, such as the number of clicks during certain times or after a promotional campaign, help assess consumer response and the validity of the initiative. Incorporating what the data is telling you brings success in the long- and short-term.
Knowledge of what engages the customer is what makes any good marketing agency tick. Providing tailored advertising with consistent value to your customers will help in acquiring you more customers across the digital space, engage with them, and retain them.